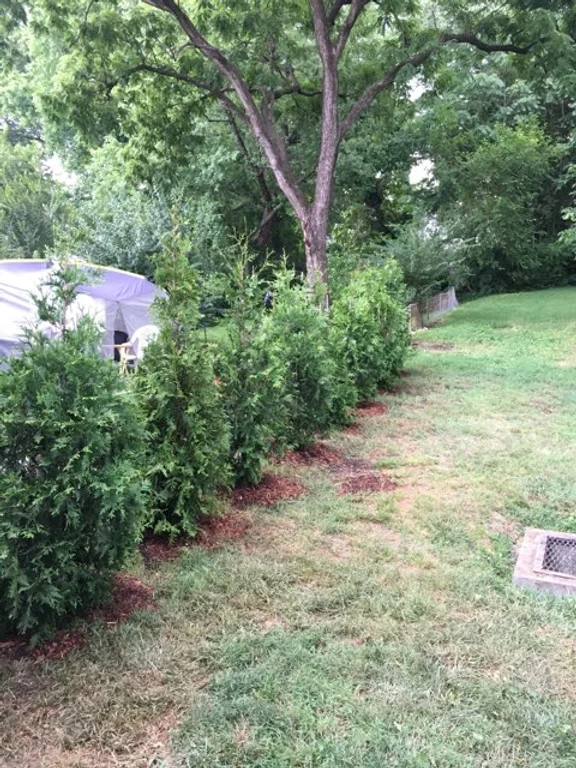 One of the many benefits of trees is screening. This can be beneficial in terms of privacy, or if you would prefer to see some greenery as opposed to your neighbor's house.
One of the best tree species for screening is Northern White Cedar, also known as Arborvitae. These come in a variety of cultivars that can be selected to best fit your site and needs.
A couple of species to avoid are Leyland Cypress and Eastern Red Cedar. Although these can appear ideal when they are small, they tend to lose interior and lower growth as they mature.