Onsite Consultation & Assessment
Have all of your questions answered on site by an experienced and Certified Arborist.
Written Recommendations & Estimate
Receive a written, emailed explanation of recommendations and costs.
Schedule & Perform the Work
We really DO guarantee your full satisfaction.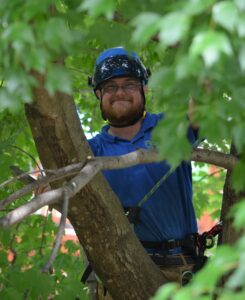 Nova Arborist is a team of ISA Certified Arborists and apprentices that have studied and fully understand the biology of trees. We offer complete tree care services such as tree planting, tree preservation, health and maintenance pruning, unique deep root feeding techniques, and tree removal. Nova Arborist is a Veteran Owned Business. We really do guarantee your full satisfaction.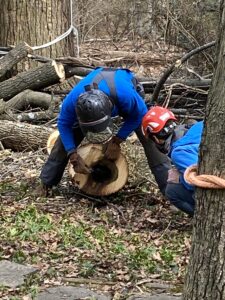 We would rather save your tree than remove it.
Knowledge and care of trees in the urban and suburban environments is our specialty.  We are dedicated to preserving all healthy trees while educating you about the proper care and maintenance of your trees.
Nova Arborist is strictly a tree (and woody-stemmed shrub) care company. We are not a landscaping company who also works on trees, and we are not a tree service that also does landscaping. We are a serious tree care company, and trees are all we work on, all year long.
Trees & Selection
Tree Maintenance & Removal
Tree Preservation
Diagnosis & Treatment

We work with big and small.
"...Educated me on the maintenance to keep the trees healthy...very glad my neighbor recommended them to me..."











—

LAURIE | HAYMARKET VA
"From scheduling to execution, everything went well. The trees were in a residential area, and the crew took extra care in re-directing pedestrian traffic in a professional way..."











—

HATEM | CAPITOL HILL
"...Work was done according to their very detailed bid. They were very prompt and professional, taking time to explain exactly what would be done."











—

A. ROBBINS | VIENNA VA
"Excellent - very professional and helpful to determine how to prioritize with a limited budget."
"My experience with Nova was terrific - I don't have enough superlatives for this company..."
"...The situation called for a sensitive and thoughtful approach and we got exactly that from Nova..."











—

ELLIOT | CLEVELAND PARK
"…thank you again for everyone's quick response at Nova Arborist, your company's willingness to help one tree AND dedication brought my beloved Japanese maple to good health."











—

JOANIE | CLEVELAND PARK
Contact us for your consult. Let's talk trees!
Fill out the form below and we will get back to you shortly.