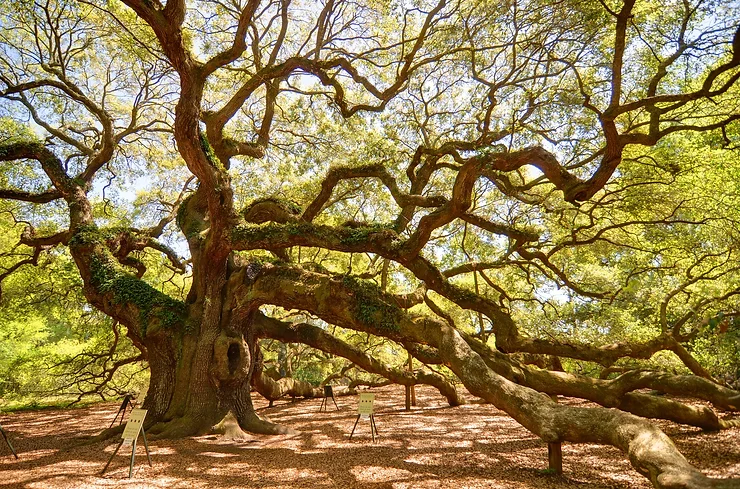 Angel Oak, located on Johns Island, South Carolina.
This Southern Live Oak is one of the largest Oaks on the planet and is estimated to be around 400 years old.
It only has a height of about 65 feet, but its truly impressive features are its spread and trunk size. The longest branch measures 187 feet, the total canopy coverage is about 17,200 square feet and its trunk is about 28 feet around.